Nursery Stock Trade Fair GrootGroenPlus 2019: Great in Green
25 Οκτωβρίου, 2019
Press release

15 October 2019

Nursery Stock Trade Fair GrootGroenPlus 2019: Great in Green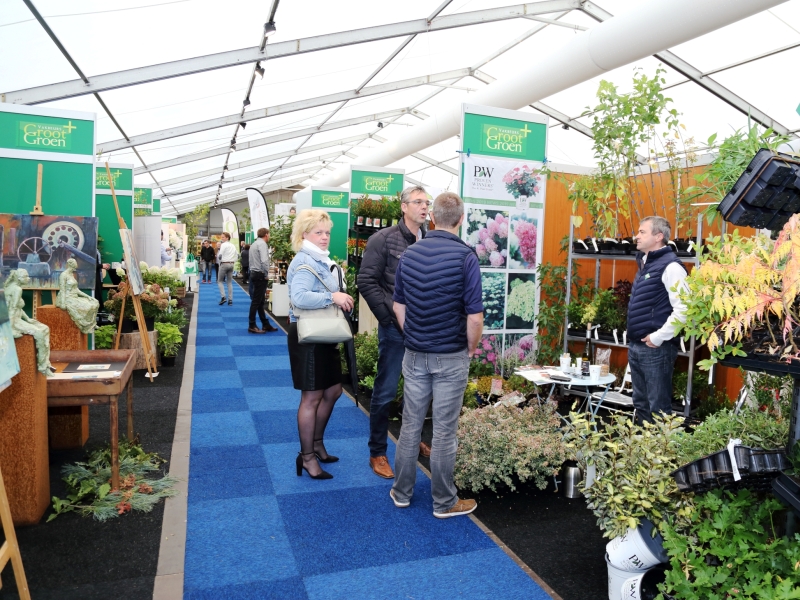 From 2 until 4 October 2019, the 29th edition of trade fair GrootGroenPlus took place. This year, the central theme was 'Great in Green'. And as mentioned in different media, the atmosphere was very good, there were many (255) participants, a slightly (3%) larger trade fair, and the number of visitors increased as well.

In total, the number of visitors increased by 4.4 per cent compared to last year. And the number of international visitors increased by 1.7 per cent. In 2018, the visitors came from 33 different countries. In 2019, we were able to add three more countries to that list: Egypt, Morocco, and Bermuda. This resulted in a total of 36 countries. Previously, most international visitors were present on the first day. This year, they were spread out over all three days.

We only received a part of the visitor and participant surveys, but the first results show that both groups were very satisfied. They enjoyed both the visit and the atmosphere. And the different items, such as the Road Show, the novelty inspection, the opening with the keynote by Ivo Pauwels, the sensing match, the app, the launch of Pierre Domen's book, the sensory garden, the Dutch tea, tree election, the general green decoration, the introduction of resistant types of buxus, and all other activities were very much appreciated.

If you want to have another look at these; the website includes many films - including the opening and award ceremonies -, photos, and results of elections and matches.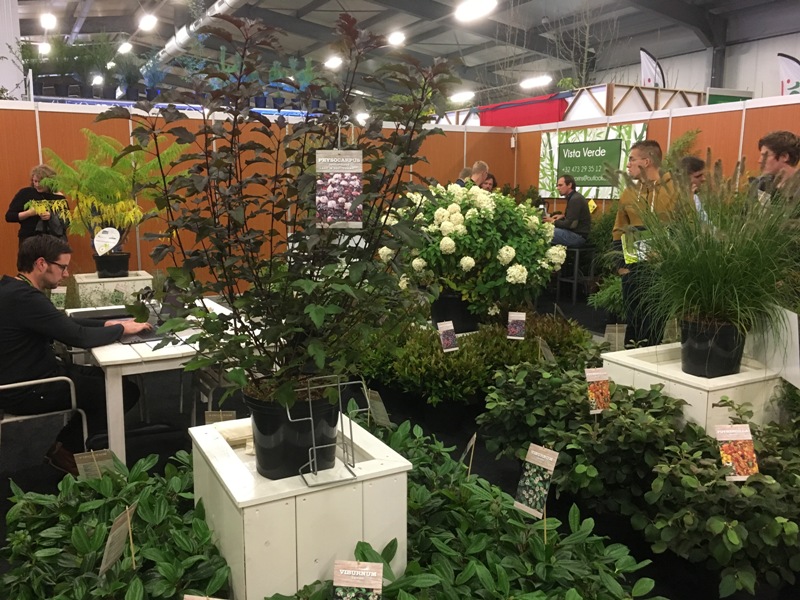 Visitors and participants

The visitors were very satisfied with the 29th edition of the trade fair. On average, they rated the trade fair with a solid 8, for the third time in a row. Visitors were very happy with the looks, the setup, and the offer of the trade fair. That part also received a solid 8.

The number of visitors was rated positively, with a score between 7 and 8; which was on average - for all three days - two-tenth per cent higher than last year. And the quality of the visitors also received a higher score. On average, the score is two-tenth per cent higher than previous years, and adds up to 7.5.

The setup of the trade fair was rated a bit lower, but maintains a solid 7.5. Many participants like to stay in the same place, which makes the setup a bit predictable, according to them. However, visitors don't really mind.

The opening hours scored a tenth higher among participants, but they do make remarks about shortening the opening hours on Friday, and extending the evenings.

The mean average that participants give the trade fair is a solid 7, for the third year in a row. Both groups rated the hospitality and atmosphere very positively; this is typical for the industry.

Many participants would like to register for the fall edition of 2020, and also requested more information about the spring fair.

Press

This 29th edition was also well visited by the international trade press. In total, 26 members of the international press were present. They followed a partly planned program.

This year, three press tours were hosted: two internal tours and one external. During these tours, the press was very interested. We expect to see this translate into articles in different countries.

General

It was very rainy during GrootGroenPlus 2019. This resulted - partly due to road maintenance - in some problems at the parking lots. At the same time, it seems like the weather also contributed to an increase in visitors, mainly from the construction industry.

We received many requests for simplification of the catering at the trade floor. As soon as the evaluations have been processed, we'll look at suitable solutions. Simplification might also result in lower prices.

Preview 2020

The interim results and feedback always offer us some improvement areas. As soon as we received and processed all participant and visitor surveys, all aspects will be combined with other evaluations and used for planning the edition of 2020.

In general, all those involved are very positive about this year's edition, and a visit to the trade fair was rated with a solid 8. The trade fair was perceived as interesting, educational, and worth visiting. Many participants requested a personal link to participate in 2020. Next year, the trade fair will be held from 30 September - 2 October. But before that, the third Spring Fair will be held. The Spring Fair takes place on 22 and 23 January 2020.

The registration form for both trade fairs in 2020 is already publicly available.


Note to the editor: For more information, the logo or a photo, please contact All-Round Communications, contact person Frank van Suchtelen, via 0172-236 262, 06 54 77 0612 or fvsuchtelen@all-round.nl